CG's Evolution.
Here's the story.
Phase 1.
The birth of an idea, and coming up with a horrible company name.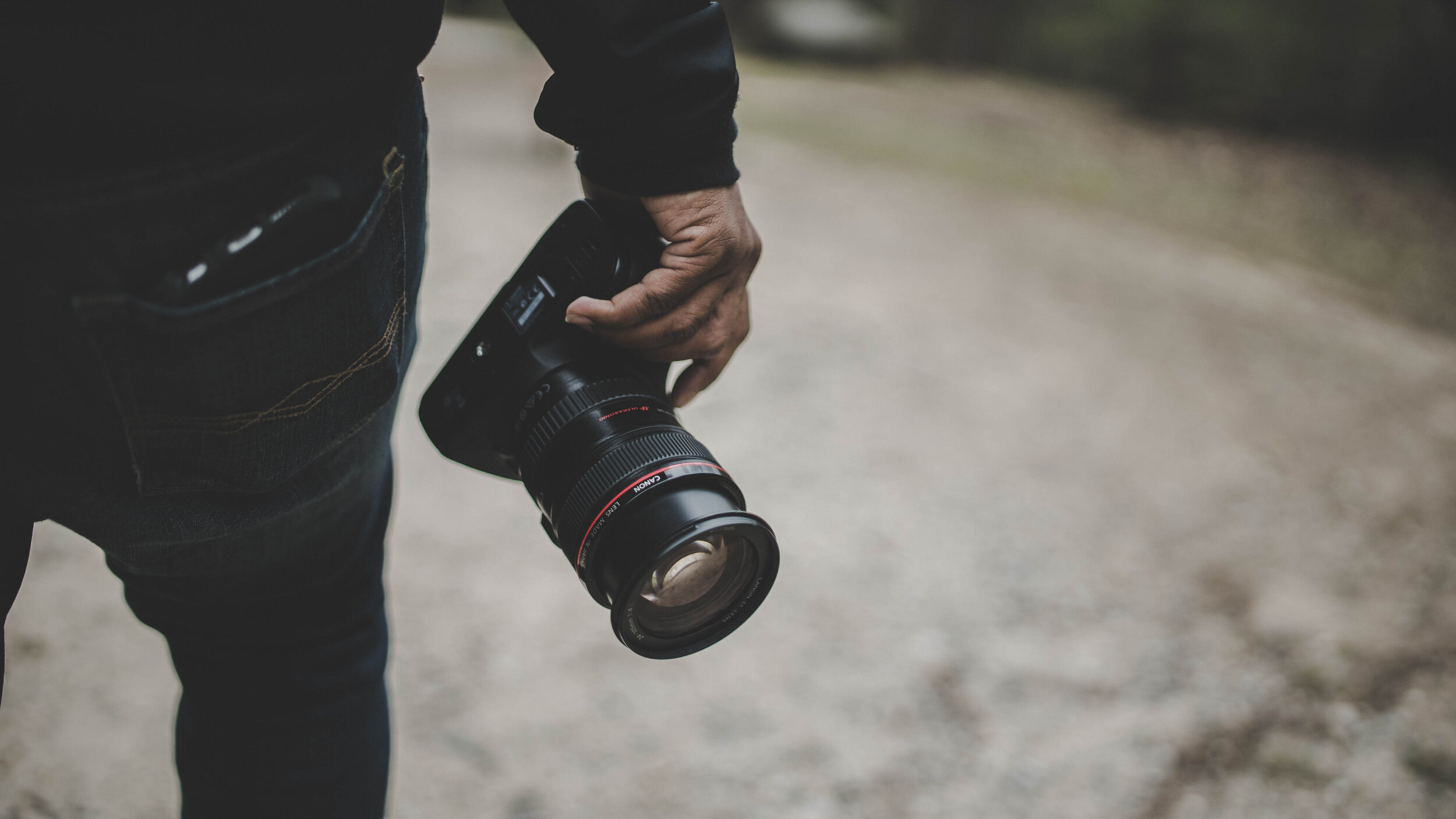 It went down in the DMs.
Jack had been back from Croatia for a few months by the time he reached out to Jay.
He sent Jay a DM on Instagram, asking if he could vlog Jay. You know, follow him around with a camera and make content.
The two met up.
Instead of forming a client relationship, they decided to team up to start a business.
"We'll vlog you like GaryVee," said we.
Jack had taught himself how to make videos while he was in Croatia.
"What was he doing in Croatia?" you ask.
He was a skipper on a yacht! It's pretty much like being a captain and sailor and badass, all in one.
And while he was guiding people through the open seas, he took up an interest in making videos.
When Jack and Jay teamed up, they decided to come up with a newer concept to the Midwest market.
They wanted to follow around powerful people with a camera, document their daily lives, then create a mass amount of content for them.
They told people that they'd vlog them like GaryVee.
It was destined to be a hit.
"No, thank you."
Nobody in Kansas City understood the concept.
And even if someone understood the concept, they didn't understand how much it should cost.
(Fun side note: One of our first clients was based in San Diego. That's how far we had to go to find someone who got it.)
They were getting turned down left and right, front and back.
But that's ok, because other good things were happening.
We were forming a team.
When Jay met Jean.
At the time, Jay was hosting and emceeing an event called Powderkeg.
The event ended, and Jay was running back and forth as he wrapped things up. A group of people were visiting from Indiannapolis. They planned to grab sushi once everything was packed.
That's when a woman came up to Jay.
She asked if he could take a look at an idea she had for a "green version of Amazon."
"Yes, just one sec," Jay would say before walking away. He had things to do!
So she sat there.
When Jay noticed that she hadn't left, he swung back around.
"Would you like to join us for sushi?" he asked.
"Sure!" she said. Little did Jay know, that that response would become a hallmark of his relationship with Jean. Here's the pattern: 1) Jay has idea, 2) Jean says, "Sure!" 3) Then it happens.
Then a funny thing happened…nobody joined them for sushi.
Jean and Jay grabbed rolls at what had to be the loudest sushi bar on planet earth. We practically yelled at each other as we scratched out her idea on napkins and notebooks, trying not to tip over our bowl of soy sauce.
"Hey," Jay asked. "Do you have a job? If not, I have a startup. Are you interested?"
"Sure!" she said.
Jay gave her some homework. Around 1 or 2 AM, he received an email from Jean. She had finished the homework.
"Jack," Jay's text read. "I think we've found our co-founder."
When Jean met Betty.
The team had landed a small local gig.
While Jack filmed, Jean participated.
It was Kansas City Startup Weekend. Strangers team up around ideas that were developed at the event. They develop the ideas, and then pitch the ideas in front of a panel.
Jay drove in from Austin, TX, just in time to watch Jean pitch. She crushed it. It was a green version of Amazon.
After the event ended, Jean walked up to Jay with her arm wrapped around a new friend.
"She's the only other Asian I could find!" she said.
And just like that, Betty joined our team.
We were ready to take over the world.
Oh yeah, the name...
Jean, Jack, and Jay began developing their idea inside of Plexpod Westport Commons.
Plexpod would eventually become the largest coworking space in the world. But when the team was there the place was empty, under construction, and open late because the team would open it late.
They'd be there late at night. And sometimes, they'd run into the main developer at odd hours because they were the only people in the shell of the building.
The developer joked with Jay the other day, saying he missed their 3 AM "meetings."
On one of those late nights in the empty building, the team decided it was time to make the business official. It was time for a name, an LLC, and an EIN.
They opened a few cold beers and started brainstorming names.
They thought about what vlogging could do to a brand. They thought of the Pareto Principle, you know, the 80/20 rule. They thought about how vlogging could turn the 20 into 80.
Just like that, they toasted to their new business's name.
Eight/80 Rule, LLC.
A personal tragedy catalyzes the company.
Jean had moved to Alabama by this point.
Her (awesome) husband was stationed there for training.
The team had visited them at Fort Rucker before, but it was under better circumstances than what was about to happen.
She had been working from there and hadn't visited Kansas City in several months. So she flew to Kansas City. She planned to stay for a month, work with the team, and build relationships with the clients.
We signed a new client while she was in town, and we went to sign the contract (and celebrate) over a team lunch.
That's when she received a call from her husband.
Jean had to get back to Alabama, and fast.
Jay went with her.
The team joined later.
After the ordeal, the team decided that the company needed to be bigger. More important. Make a larger impact.*
That's what they set out to do.
*Hey there, Jay here. Co-founder of Eighty/80 and CreatorsGroup. While this moment in our history was critical, important, and highly-impactful for our company, we're not ready to release the full story. It's personal, and will stay that way until everyone is ready. Thank you for respecting our privacy.
Phase 2.
Becoming CreatorsGroup.
Eighty/80 Rule is hard to understand.
In many ways, our confusing name represented the company's confusing first phase in business.
The team tried a ton of things.
At one point, they had covered an entire whiteboard with sections of a future business. Included were vague ideas like "E/80 Sound," which was going to produce music videos. "E/80 Vision," which was going to be a news organization. "E/80 Experiences," which was designed to produce events.
They tried a ton of people.
They had free help, paid help, and almost brought in a new co-founder to create branding materials for clients.
Jean had moved to Alabama and was working remotely, which added to the moving pieces.
Despite what seemed like turbulence, the company was a lot of fun during those days.
They partied a lot. They ran around the city creating cool shit.
Then they started to attract cool creative talent from all over the city.
And that's when we met David.
When David met Eighty/80.
David Sosna goes by "Sos."
But it's not pronounced "s-o-s." It's smoother than that. Cooler than that.
It's pronounced "Sauce."
But he might as well be called "S-o-s," because that's essentially what he did for the company.
Jack and Sos connected on Instagram. Sos was going through an important transition in his life when Jack met him. Jack has a way of attracting good people like that. It's a gift.
Sos was just learning how to make videos. Jack, being the generous man he is, took Sos under his wing.
Next thing you know, Sos is staying up late with us at the studio to practice his craft.
He created great moments in the studio. He brought his friends to the studio. He raised the vibe.
Nobody could've guessed at the time that he was about to create great moments for the company.
Meanwhile...
…the founders were feuding.
All of them made mistakes. All of them were learning how to lead. And all of them were growing up.
That led to many tough conversations and decisions.
It's uncommon for a founding team to stick together throughout the entirety of a company's life.
Although we worked through every disagreement, there was a feeling in the air.
The feeling?
Doubt.
Doubt that they'd be working together for long.
Ok, back to Sos. That beautiful man of a man.
Sos stepped up.
He could sense the feuding, of course. Almost anyone could because the team was working in such close quarters every day of the week.
But Sos also sensed something else.
Possibility. Potential. An opportunity.
He approached Jay one day.
"Hey, I know that you could use some help on your productions," he started.
Jay nodded.
Sos continued. "I just want to let you know that I won't turn down a project, and I'll finish every project I start."
And with that, Sos started creating videos for Eighty/80.
He also opened up a new idea for the team: find awesome new-era videographers, do their marketing, and get them gigs.
Quick 'thank you'...
In addition to piloting our new formation, Sos can also go to bed at knowing that he followed through on his original promise.
Throughout his entire career making videos for Eighty/80 and CreatorsGroup, he never turned down a project and finished every project he started.
Thank you, Sos.
Alright, back to the evolution.
New things all over the place.
The company navigated a lot of change at this time.
They changed their model.
(Psst…shout out to another videographer who helped us tremendously during this phase. The one and only Kevin "Iceman" Berg.)
They changed their internal roles.
Jack focused on creating company content instead of client content, and Betty began producing client content instead of company content.
And Jay became focused on gathering awesome videographers that would fit the new business model.
They moved studios, from the River Market to the Crossroad.
And finally, they changed names.
From Eighty/80 Rule to a name that represented the company much more accurately.
Eighty/80 Rule officially became CreatorsGroup.
Phase 3.
When things began to shift, and the decision to leap!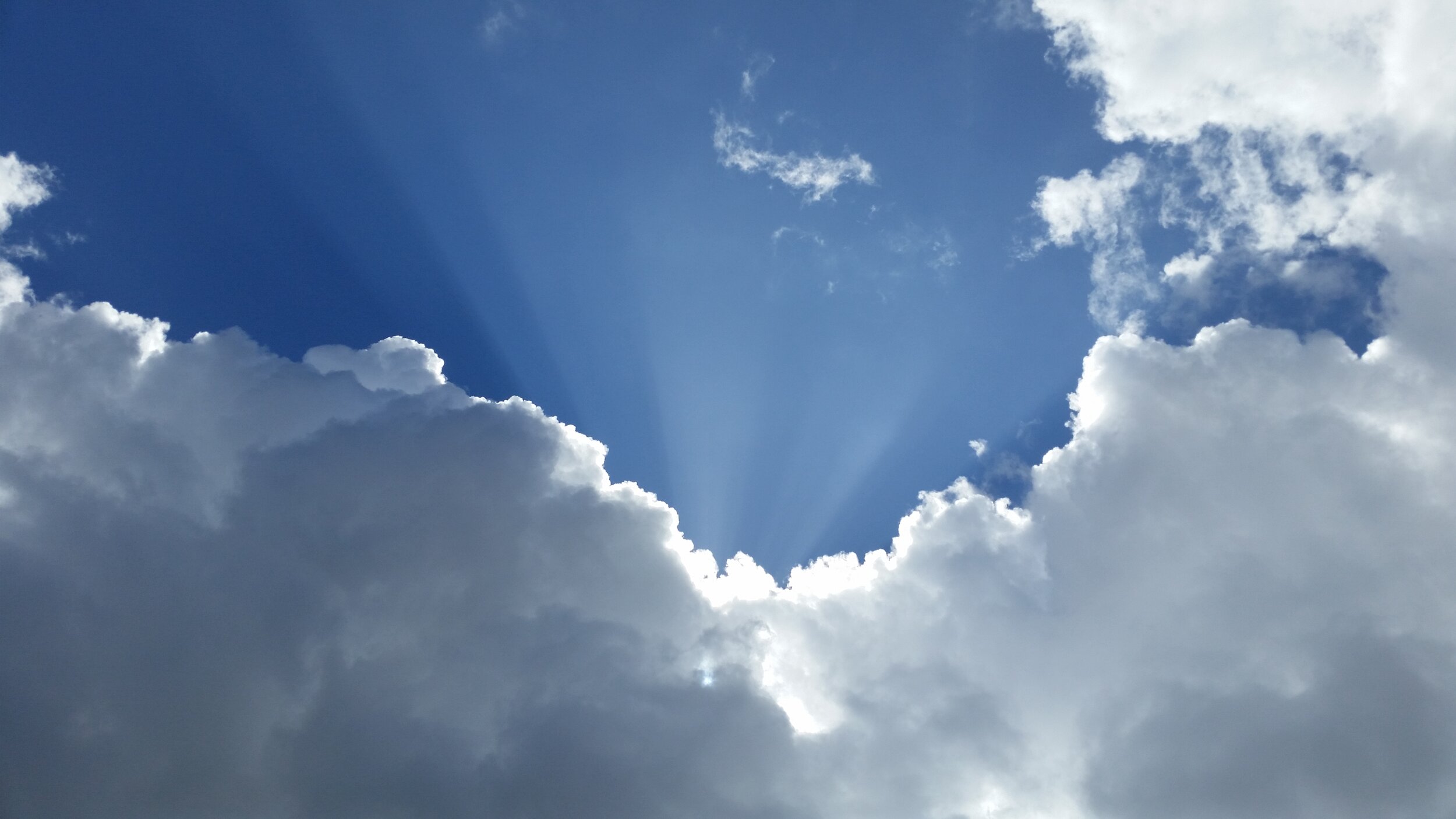 The Group comes together, while the founding team grows apart.
Sos and Kevin Berg helped to prove that our new model could work.
It was attractive to the creators, and the clients enjoyed it too.
The team decided it was time to really blow this thing up.
They decided to curate and create with more videographers. So they began! And within one month, CreatorsGroup grew from 2 videographers to 14 videographers.
Betty and Jean worked closely with the new videographers—members of The Group—to create their marketing materials.
It was a very fun, exciting period for the company.
But with change, comes more change.
Jack and the team had decided that it was best for him to give up ownership in the company. Instead of being in an executive position, Jack would step down and become a member of The Group.
Everyone was a fan of the move.
First, the sun.
The studio lit up with energy.
More creatives began hanging out at the studio. More models, more photographers, more videographers.
More great people.
The team knew they were onto something, and they could see the future of CreatorsGroup.
They felt like nothing could block the sunshine.
Then, the rain.
.Even before The Group became a reality, Berg had "graduated" from CreatorsGroup and took a dream job with a football team as head of production.
Sos was the next to level up.
During the middle of 2019, Sos took a position that had him flying between Los Angeles, New York City, and Kansas City. In September, he got an offer from the Cleveland Cavaliers. They wanted him in Cleveland.
Sos really debated what to do.
He (correctly) chose Cleveland.
During the weekend after Sos made his decision, Betty came to an important decision of her own.
She called Jean and Jay.
Betty—everybody's favorite—decided to step down from her leadership position at CreatorsGroup. She wanted to step into The Group as its newest member.
She just wanted to create cool things.
There were more things that happened that week that made Jean and Jay feel like they were in the middle of a whirlwind. They needed to clear their minds, get focused, and continue making the best decisions.
So on Jay's birthday, they grabbed a bottle of wine.
And as you know, wine makes you think a little differently.
Thank goodness.
"Jay, I have a crazy question."
The wine hadn't even been poured yet.
Jean looked at Jay, smiled, and spoke up.
"Jay, I have a crazy question."
Jay looked back at Jean. He was really ready for anything at this point!
With a smile on her face, "Jay, if we're really going to hit the 'refresh' button on CreatorsGroup like you say we are, what would happen if we really hit refresh on this thing?"
Jay had his pen in his hand. He set it down.
"Are you saying that we close the company?" he asked.
"Look," Jean replied. She leaned in. "You've been wanting to do something more impactful for a long time, right? Well, me too."
Jay was silent.
Jean continued with a perfect line of questioning, something she's very skilled at. The type of questions that dig down to the root of what truly needs to be addressed.
"I know you don't really worry about your own fulfillment, but are you fulfilled by finding gigs for these videographers?"
"No," he said.
"Then why do you want to keep doing it?" she asked innocently.
"Because I made a commitment to you, nuna. That we'd work together for 10 years or until we sold a company, whichever came first," he replied.
"Well Jay," she said her perpetual smile, "what if I freed you from that? It doesn't have to be this company. What if I told you we could do whatever we want? We own the entire company now!"
The storm clouds had passed from Jay's mind.
The sun was starting to shine again.
Change was coming.
The moment they decided.
"Let me ask you this," she continued.
Jay sat still, waiting for what came next.
"Would you have built CreatorsGroup the way you did If it wasn't for Jack and Betty?"
"No way," said Jay.
Jean smiled again. "Exactly. Jay, they've freed us to do what we need to do with the company. So let's do the things we've always wanted to do."
Jay took a deep breath.
"Ok. Let's do it."
He poured both of them a second glass of wine. They pulled out their notebooks.
"So Jean, if we were starting from scratch, what would you want to do?"
follow along as Jean and Jay take CG through…
The Next Phase.
Follow us through the evolution process, in real time.
True updates, insights and revelations, and honest stories.